Adult Bullseye Championship Archery Shoot
Cash Prizes! Win A Shotgun!
This fun event shows the skills of archery.
BONUS PRIZE!
The winner of the Men's  Novelty Archery Shoot will win a CZ 12-guage shotgun donated by Jeannie & Dick Micka.
Stop by and watch or even participate in this exciting event!
Date(s) and Time(s):
Saturday, September 21st, 2019 – 10am to 3pm
Sunday, September 22nd, 2019 – 10am to 3pm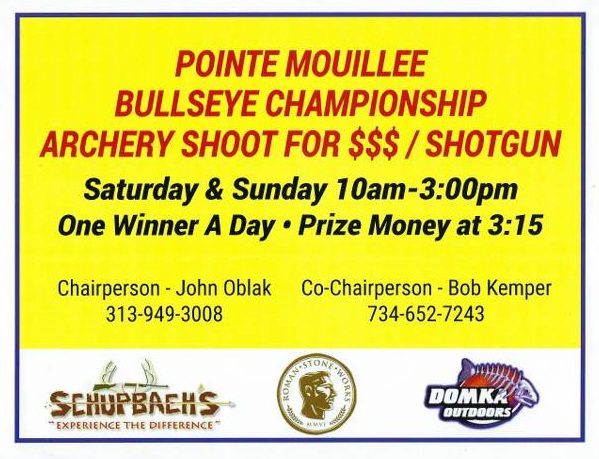 Archery Documents & Information:
The form below can be printed and brought to the event or signed at the event. Should you have questions, you can contact:
Chairperson
John Oblak (313) 949-3008
Archerypmwf@gmail.com
P.O. Box 1
Rockwood, MI 48173